We are happy to announce our latest project, Sri Aurobindo's Savitri: The Auroville Radio Talks.
Sri Aurobindo's epic poem, Savitri, brings us realizations and consciousness. The underlying story of Savitri comes from the Mahabharata, an ancient Indian epic. Savitri is a young woman who rescues her husband from death. Within and around this simple tale, Sri Aurobindo wrote many stories and stories within stories, all of which reveal eternal Truths. He brings to us–and brings us to–all the levels of being that we are and that we live in. He used mystic poetry to communicate the more profound and higher levels of being. He said that he wrote his own experiences and realizations in Savitri. His purpose was to fill the book with the living consciousness that he attained, not to finish it, but to keep rewriting it with every new realization and achievement and communicate everything to the reader.
Read and listen here →
Coming soon: Hardcover version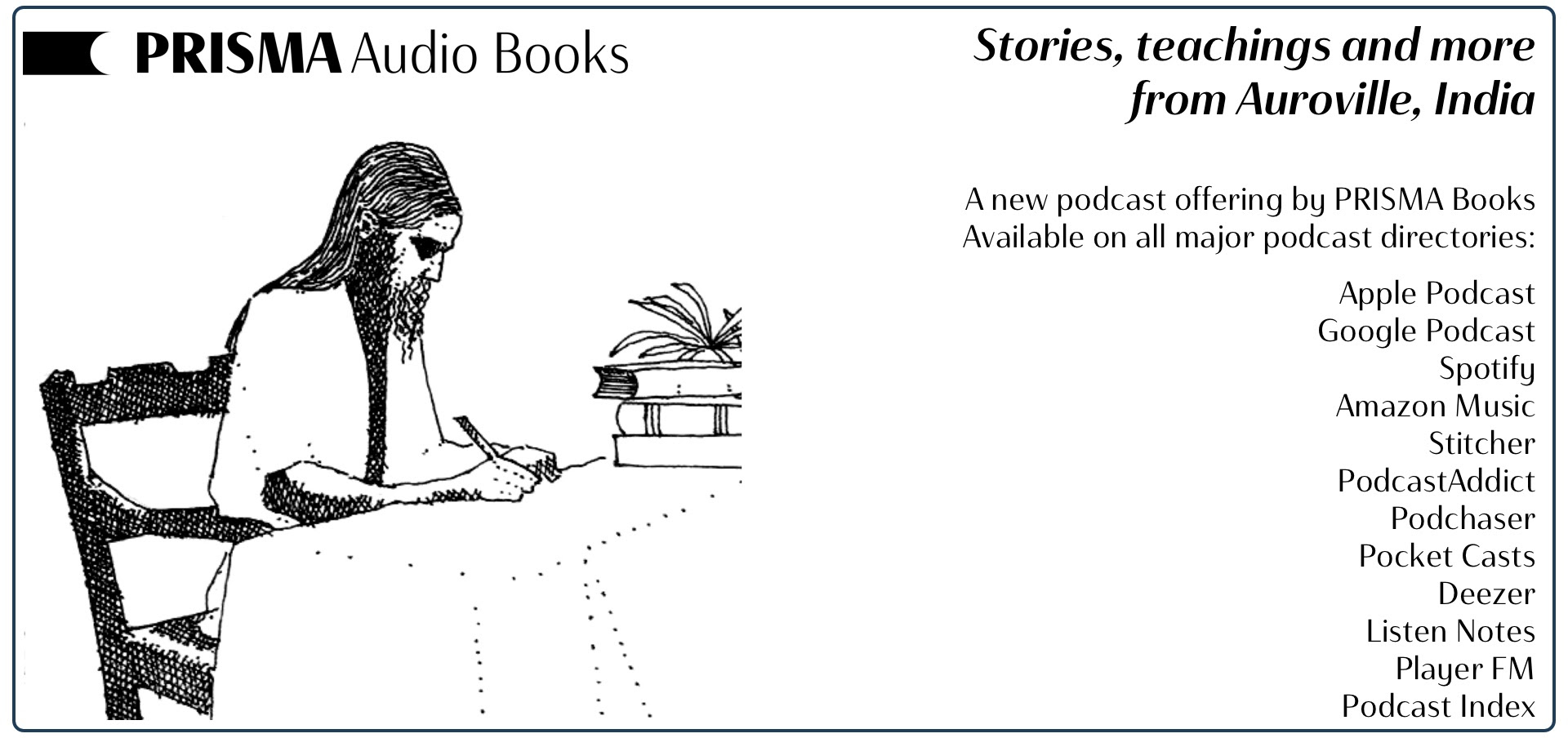 A few months in the making, we're pleased to announce our podcast PRISMA Audio Books, where we will make available our audio books and other audio publications in the future. Podcast publishing is a thing in itself, and it's pretty significant for us that we're able to offer these materials in this format. By providing materials in this form, we hope to reach a much wider audience and make the materials far more accessible.
We've implemented the most contemporary and technically up-to-date podcast and audio publishing methods, and we're happy to extend this capability to others in the community. Continuing our practice of offering as much as we can openly, we also offer this podcast on a Gift–Economy and Pay–What–Feels–Right basis! Over the coming months, we hope to publish more audio content. Enjoy!
PRISMA Audio Books is available on these podcast networks:
Apple Podcast →
Google Podcast →
Spotify →
Amazon Music →
PodcastAddict →
Podchaser →
Pocket Casts →
Deezer →
Listen Notes →
Player FM →
Podcast Index →